History
The NMA is an accredited CAF museum that originally opened in 1988 at NRD HMCS Tecumseh to tell the story of the Navy in Canada and the Naval Reserve in Alberta. Over the years, the NMA has grown into the largest naval museum in Canada. There are, in fact, four other Naval Museums located in Halifax, Quebec City, Esquimalt, and Winnipeg at NRD HMCS Chippawa.


New Location
In October 2008, the Naval Museum moved to its current location where it was re-commissioned as part of The Military Museums (TMM). TMM is a marvelous modern complex and is the flagship for all CAF museums. Besides the NMA, it houses 7 other museums including the Founder's Gallery, the RCAF, and various regiments from within the Canadian Army.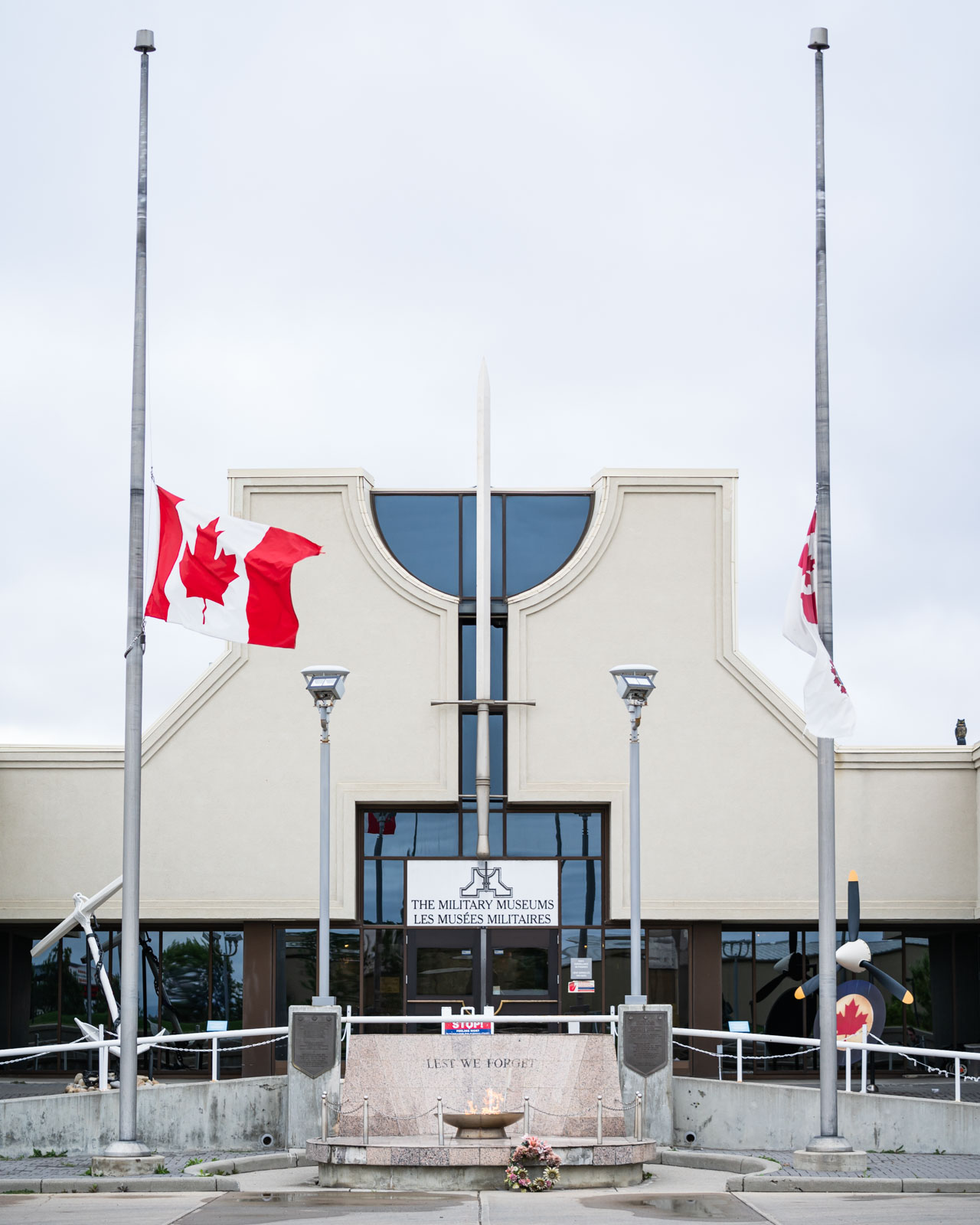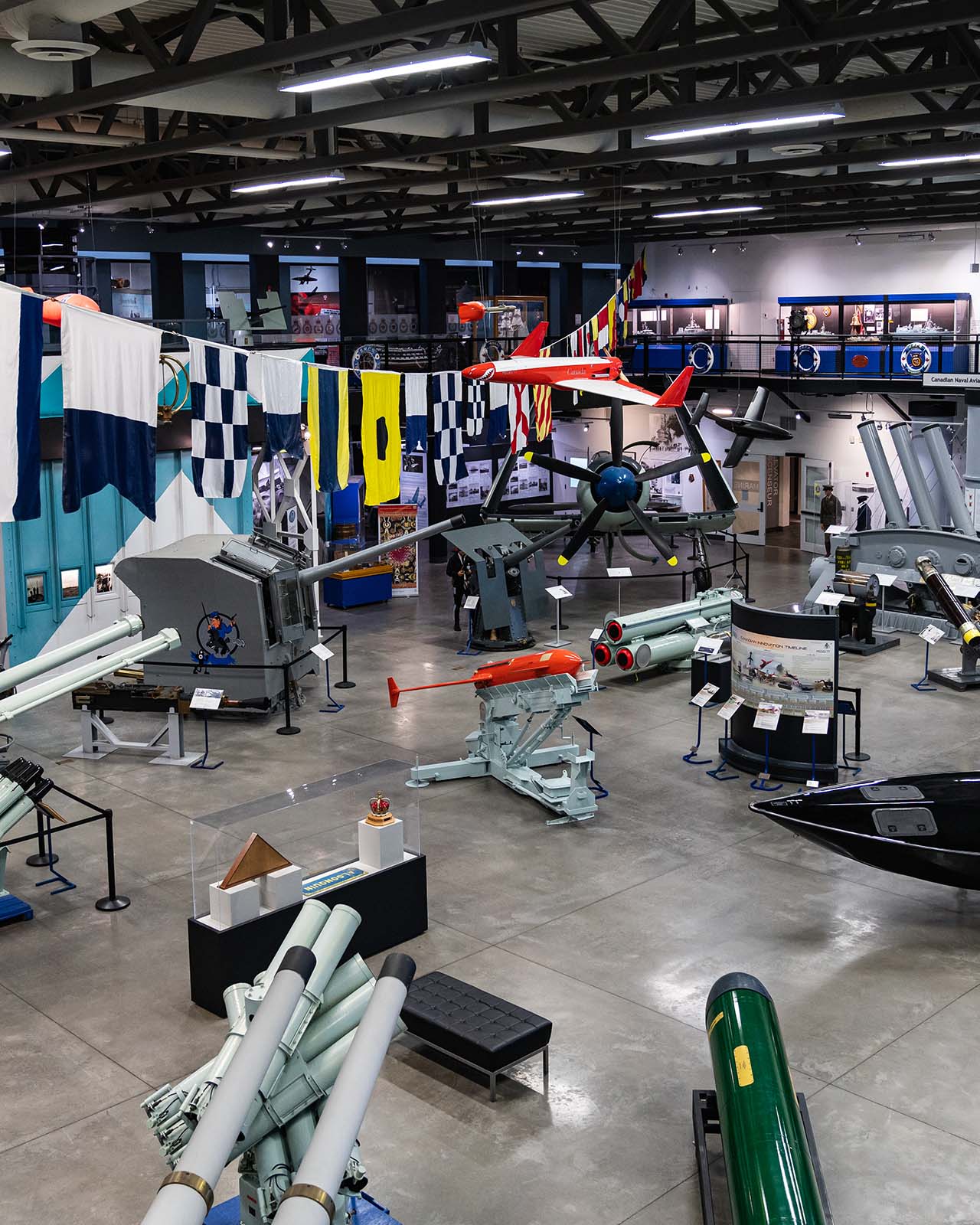 Original Naval Museum of Alberta Logo
The Naval Museum of Alberta logo was designed in 1991 and revised in 2006 by Rod. A. McLeod. It is inspired by Royal Canadian Navy ship badges, specifically designed for each ship. The logo Uses a circular design and is topped with the naval crown and surrounded by a gold rope. In ship badges, three maple leaves at the bottom of the rope circle distinguish Canadian badges from those of other Commonwealth navies, however, the Naval Museum logo carries only one maple leaf.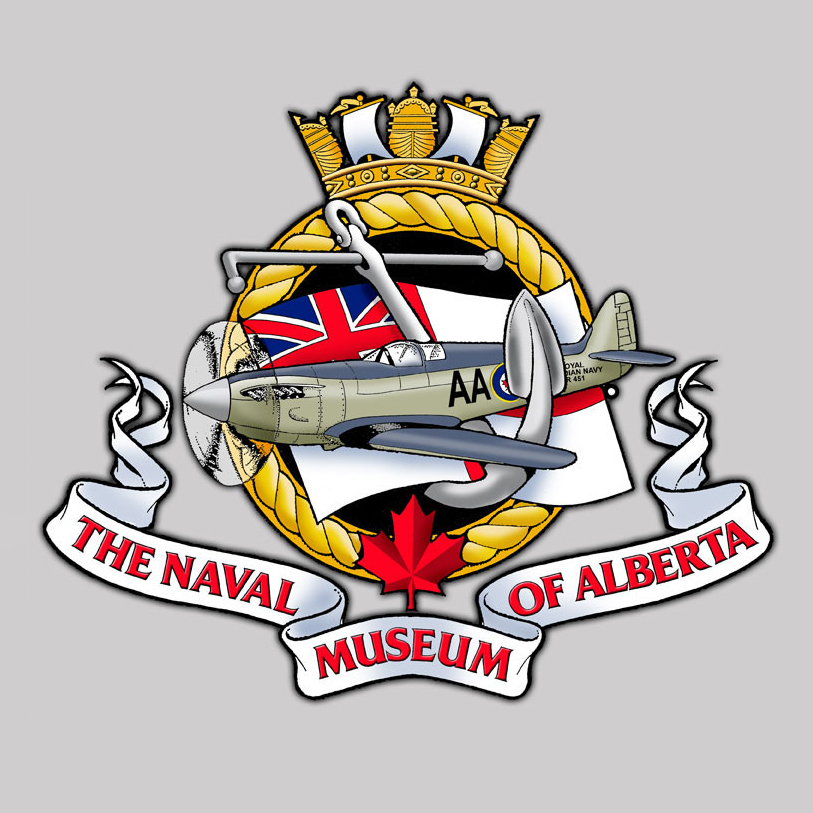 The center of the logo sports three naval images
1
White Ensign
The Canadian Navy used the white ensign from 1911 until the adoption of the Maple Leaf flag in 1965. It was the flag of the Canadian Navy at the time of the First, Second, and Korean wars.
2
Anchor
An anchor symbolizes a ship and the navy.
3
Supermarine Seafire
An image of a Supermarine Seafire representing the RCN Naval Air Branch. This naval version of the Spitfire, one of which is in the museum collection, operated from the aircraft carriers HMCS Magnificent and HMCS Warrior.